Once your brand has been developed, we are also happy to support you with brand activation; spreading the brand story, read; the targeted campaign approach. Our many years of Guerrilla Marketing experience come in handy here. A strong brand also deserves a campaign approach based on the same core values ​​and creativity.
See below a number of successful examples of brand activation.  
The Delfland Water Board is proud of the beautiful nature in the area. The water board would prefer to tell visitors more about what they see and what they do not see. But how do you do that? "Bicycle paths are like a blank canvas" says brand architect Ruud Winder. Instead of adding new objects, we use existing capabilities.  
Bream, pike, carp and eel swim through tubes under the cycle path. Fascinating information that Delfland is happy to share. Rebrandt brought in street artist Leon Keer to portray the fish. The result; a route with different 3D views over a 1 km long cycle path. Leon not only painted fish in 3D with this, he tells the story of the Water Board in an innovative way; street art with a message! Naturally, this action generated a lot of publicity. Almost all national magazines published about this campaign, and it was included as an item in the broadcast in the Television programme Vroege Vogels.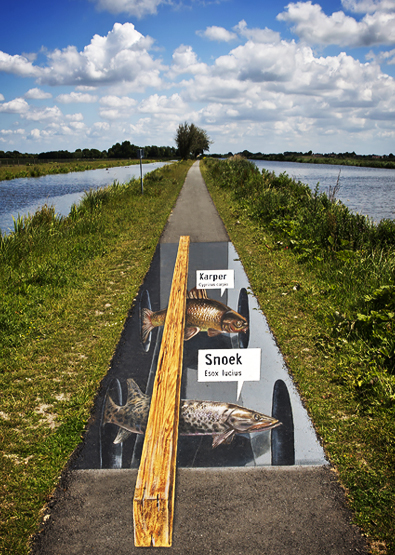 Rebrandt developed a promotion team for organic cotton for Goede Waar & Co. 5 Girls in body warmers filled with about 500 printed clothespins adorned the street and handed out flyers in the form of a T-shirt with the printed clothespin attached to it. 
The level of irritation is usually high among promotional teams on the street, which is why bureau gras developed an attractive 'pink jacket' with about 500 pins on each jacket. This gave the promotion team a theatrical appearance and the level of irritation made way for great curiosity among the shopping public. With this approach, bureau gras realized no fewer than 60 free articles in newspapers and magazines, from Telegraaf to countless fashion magazines.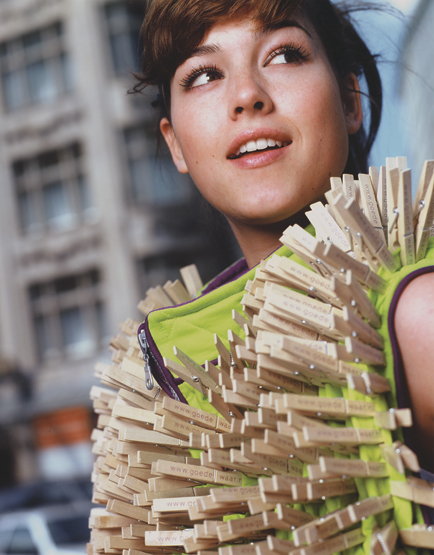 At the Second Home fair in Ghent, Balinova handed out villas to the visitors of the fair. The villas, made of Balinese Spekuk, symbolize the typical Bali feeling. By handing out this 'gadget', the stand workers could easily make contact with the public at the fair. Balinova builds villas in the most beautiful locations in North Bali. Completely according to your own insight and wishes.