The creatives of Rebrandt® manage to come up with the ultimate brand name every time. Thanks to the solid Rebrandt® method, the outcome is apposite, unique, logical and easy to register in your country or worldwide. To arrive at the ultimate new brand name, Rebrandt® organizes a creative remote session together with the client. A valuable and fascinating process, in which 2 creatives from Rebrandt® go through all types of brand names and look for the most suitable form together with those present;

• clear description ('Bank of England')
• personification (Mac Donalds)
• metaphor (sQuare, Attic)
• metonymy/name confusion (SYNQ)
• appropriately named (IJsterk, DearBytes)
• word play (DearBytes, Rebrandt)
• contradictor (Youall)
• reduction (Smarties)
• enlargement (Burger King)
Many ideas arise during the creative session and many times the concept of the final name is already mentioned. After the digital workshop, the creatives of Rebrandt® go into the depth with the results and ideas. Within 10 working days, 6 options will be presented that have been checked with the Biop (Benelux Office Intellectual Property). In addition to the registration checks, Rebrandt also provides options for the descriptor and the available domain names.
Check examples of our created brandnames.
Do you also want a workshop for your new brand name? Fill in the form below and
request a quotation
.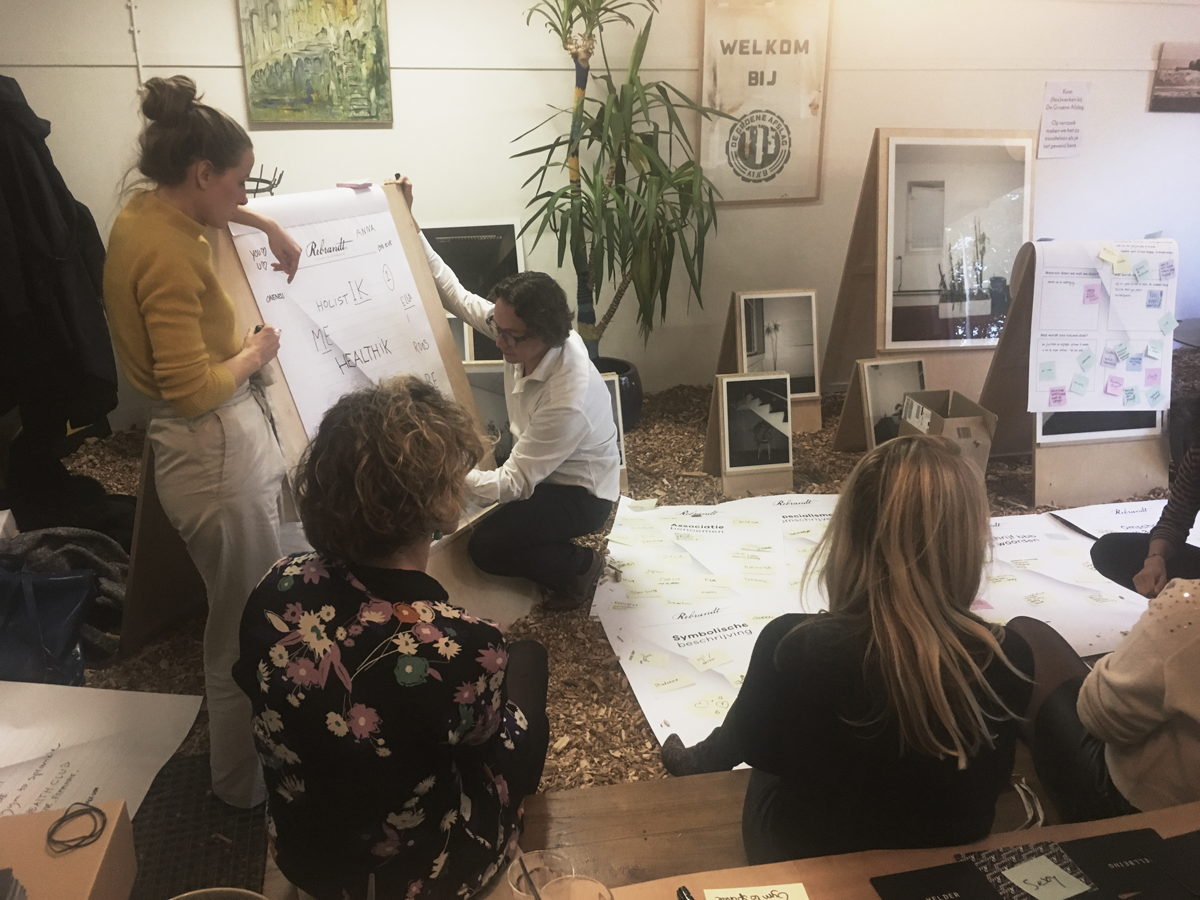 Are you in doubt about a name change? Please contact us.
We'd love to help you! Mail info@rebrandt.com or call +31 (0)20 8200983.